Tell Us Something About Yourself
I write under the name Xan West, and I live in Oakland, California.
I find pieces of myself in various characters, but rarely come close to seeing my whole self in a character. Which is one of the reasons I write what I do, to write folks like me into the story.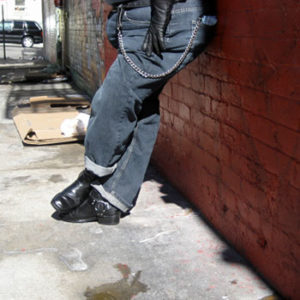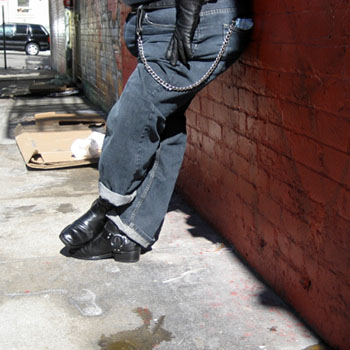 Who is a character from a TV show or a book that you've always resonated with?
I find pieces of myself in various characters, but rarely come close to seeing my whole self in a character. Which is one of the reasons I write what I do, to write folks like me into the story.
One thing I often do when I read, instead of thinking about what character is like me, is to think about which characters I might want to be friends with. I have always thought that I might be a good bosom friend for Anne Shirley (from Anne of Green Gables by L.M. Montgomery). I thought we could have a lot of fun making up stories together. I also really wanted to be friends with Jess and Ruth from Stone Butch Blues. The end of that book feels so hopeful, and I wanted to be part of that kind of trans community.
One of the things I have always loved about Rebekah Weatherspoon's work was how much I wanted to be friends with her heroines. I'd love to hang out in kink community with Keira from her novella Sated. She's so geeky and funny and gets all excited about learning kink. Ever since I first read A Portrait of the Desert in Personages of Power by Rose Lemberg, I've thought that I would love to study at the University on the Tiles, alongside Marvushi, who seems like a lovely friend to have. To be in such a non-binary centered place, with an enby ruler and fellow students, studying magic…that sounds like the best thing ever.
Where is your favorite place to go on a weekday afternoon when you have no plans or obligations?
On an afternoon when I have no obligations, the last thing I want to do is leave my house! As someone who with multiple disabilities, going places (especially spontaneously) takes a lot of energy (and planning ahead). I do like being out and about, and will often reward myself after appointments or errands by going to a bookstore or a library, but if I had an unexpected chunk of free time, I am almost certain to stay in, and spend a cozy afternoon in bed reading, listening to an audio book, or rewatching one of my favorite movies. Or I might take the extra time to work on Shocking Violet, my kinky queer polyamorous romance novel WIP.
Tell us about your short story in Queerly Loving
"Tenderness" centers Judith, an autistic Jewish bisexual fat femme woman with chronic pain, in the immediate aftermath of her lesbian girlfriend dumping her, showing her reactions and the way her queer chosen family supports her through it. This story was inspired in several different ways.
The core of the story was sparked by a conversation with a dear friend, about bisexual representation and the things that are often missing. "Tenderness" would not exist without the kinds of deep and winding talks we have about writing and representation.
I wrote "Tenderness" at a time when as an autistic person, I needed to have a story that made room for an autistic character to fall apart, to have a meltdown, to not be okay, and for the folks around them to be caring and loving toward them. I also wrote this story at a time when I was filled with awe at the way folks had come together to support me when I was in crisis; I was hopeful, and wanted to capture the feeling of that hope.
The character of good boy Ernest is a reference to the character by that name in Austin Chant's novel Peter Darling, a hidden reference shared amongst a community of queer writers of which I'm grateful to be a part. (Some folks call these things Easter eggs, but since I'm Jewish I think of them as afikomen.) I liked Ernest so much I already put him into my current novel project, and I think he is likely to appear in other future projects, along with Shiloh and some of the other characters in this story!
Xan West is an autistic queer fat Jewish genderqueer writer and community activist with multiple disabilities (including chronic migraines, like Judith in Tenderness). Xan adores vulnerable tops; strong, supportive bottoms; red meat; long winding conversations about power, privilege, and community; showtunes; and cool, dark, quiet rooms with comfortable beds. Their recent collection of queer kink erotica, Show Yourself To Me, is out from Go Deeper Press, and has been described by M. Christian as "a book that changes what erotica can and should be."
Xan is currently working on Meet Cutes, a lighthearted polyamorous butch/femme/genderqueer butch kinky romance centering autistic and disabled Jewish queers, a couple of whom have cameos in Tenderness. Website: https://xanwest.wordpress.com