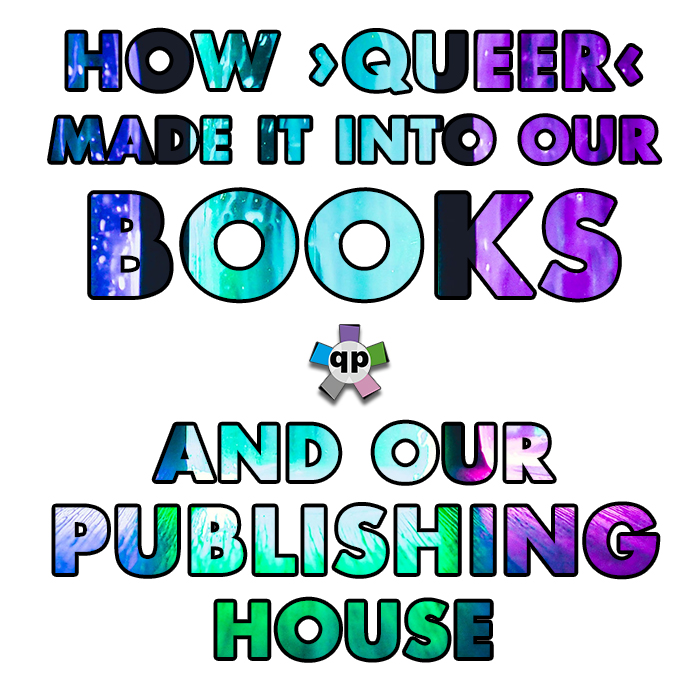 We all have questions. Or, at least, thoughts. Some themes that have come up are: Who are we? What do we want? What are we doing in this little corner of the internet/world we call Queer Pack? And, finally, why is the word "queer" being used?
Let's start easy. We're Katja Ken, Sam, and Gabby. You can read basic bios here. In a nutshell, put us in a blender (please don't) and you'd get a mix of: enbies, lesbians, feminists, butch, bisexuals, trans, demies, and spoonies. You'd also get book worms, media junkies, cat lovers, beach lovers, sleep lovers, anarchists, and a many-a-dash of other things.
How does this relate to Queer Pack?
We are queers who are all in love with the idea of representation. We know, first hand, how important representation is and the difference it can make, not only to young people seeking answers, but adults. Not only to those being represented, but also to those who live within communities who aren't exposed to something "other"—something not the norm, for them. Representation provides a reflection for people to see themselves, but also a window for others. This can help foster understanding and take away fear/misunderstanding of the unknown.
Read More