The Queer Pack story started in 2016, as a publishing house. Now Queer Pack is in the process of broadening what we do and how we are involved in the queer community. We'd like to move into working as a collective, focusing on strengthening our relationship with the queer community.
Are you a self-publisher who'd like a hand with your cover? Need advice on how to format an e-book? Or are you a queer creative who'd like to use our social media accounts here at Queer Pack as a platform for your work, which doesn't have to be about books at all? Want to play with different mediums (images, videos etc.) but don't wish to use a social media account of your own, but would like to use ours?
As we move beyond only publishing with Queer Pack, we want to explore how the queer community can work together to create more fantastic queer works. Queer Pack was never about money, and it never will be. Queer Pack is not the main job for any of us, so it's more like a fun queer playground to us.
Please contact us if you're interested in queerly working with us as part of a collective. Follow us on our social media pages to keep up with what we're working on right now!
What we can offer
If you are trying to publish a book, we can help you with various steps of the publishing process:
Beta Reading
Social Media (Instagram and TikTok)
Tips and tricks with Amazon
Marketing
Advice with sensitivity reading
Advice with layout, formatting, and cover design
Editing and/or proofreading (only available when publishing your manuscript with Queer Pack)
Cover design (only available when publishing your manuscript with Queer Pack)
In general, your work doesn't have to be a book at all. Maybe you want to promote your drawings or comic sequences, maybe you're a video artist, or a spoken word poet. Whatever queer art you're doing, hit us up and see if we can work together!
We want to provide a space to connect and to see how we can all become something greater and queerer (if that's even possible) than we were before.
We'd like to see this more as a joint venture that you and Queer Pack undertake together, rather than a paid service. We want to see more awesome queer art in the world, so we want to work together with other queers to make that happen. If you want to make a contribution, that would be awesome too and, while it could, it would not have to be financial. We are aiming to be a queer art collective, after all. Our focus is on queer artists, authors, and activists working together for the sake of art or activism.
What do we mean by that?
We all have different privileges regarding money and time. We decided to put our free time into Queer Pack, and that's our contribution to the queer community. We don't rely on Queer Pack to make money and pay our rent. Despite this, we would like to make sure that artists who need to make money with it actually can. So if you choose to publish with us the "traditional" way, you will of course be getting royalties, while we work our publishing magic.
Rather than offering a service, we have areas of expertise we want to share with you. When we are collaborating in exchange for our input (see list above), you could mention Queer Pack in your copyright info in your work, or perhaps even become part of the collective here at Queer Pack, now or in the future. An example of this might be: We could help you to promote your book, and in return you could do a sensitivity read for one of our books in the future. Got a talent and want to make the world a queerer (and better) place? We're always looking to share skills, all in the aim of queer collaboration. Who knows where our paths may lead us.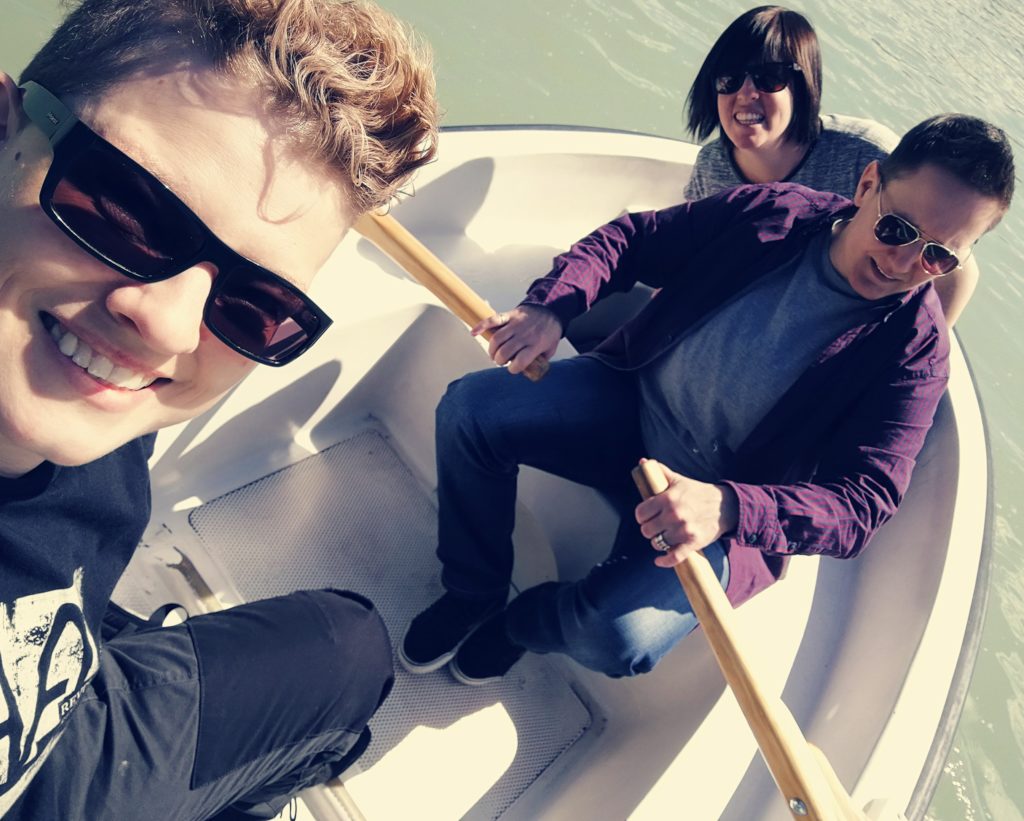 Who do we want to work with? What's our audience?
Queer Pack is the home to all queer people. Being queer means so many things to so many people. Thus, QP is a space for everyone on the queer spectrum, especially those that don't often have a platform: people who are trans, non-binary, genderfluid, asexual, aromantic, demisexual, pansexual, bisexual — the list goes on!
We are aware that being queer can be a sensitive and complex topic, and we want everyone to feel welcome at our website, especially queer people. We welcome any feedback, criticism, and suggestions at any time. Please always feel free to message us with any concerns or ideas!
While we feel our Queer Pack team represents a lot of different genders, political views, nationalities, and life experience, we are aware that we do not represent all sections within the queer community be it regarding ethnicity/race, class, and/or (dis)ability. As there are so many facets of queer life, we know we can never represent all of them. Nevertheless, we offer a safe space for all queer people.