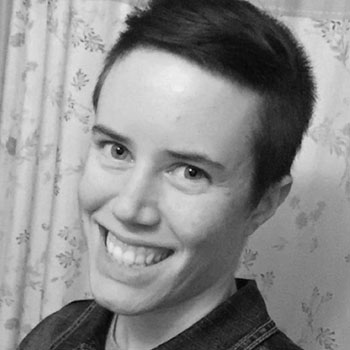 Tabitha went back to school at 28 and was consequently lucky enough to land one of her dream jobs: helping to protect historic buildings throughout Western New York (ask her sometime about how historic preservation relates to social justice).
When not nerding out about local history and architecture or writing fiction, she volunteers at the SPCA, reads sci-fi and queer YA, scours Netflix for queer films, analyzes representation, hates on capitalism, procrastinates, and drinks too much tea—some of which relate to her other dream jobs.
She is an anxious agender ace who loves alliteration, sleep, long walks, and long sentences, and has an ambiguous relationship with pronouns.
Find her on Twitter @tabithawrites or visit her at tjoconnell.wordpress.com.
---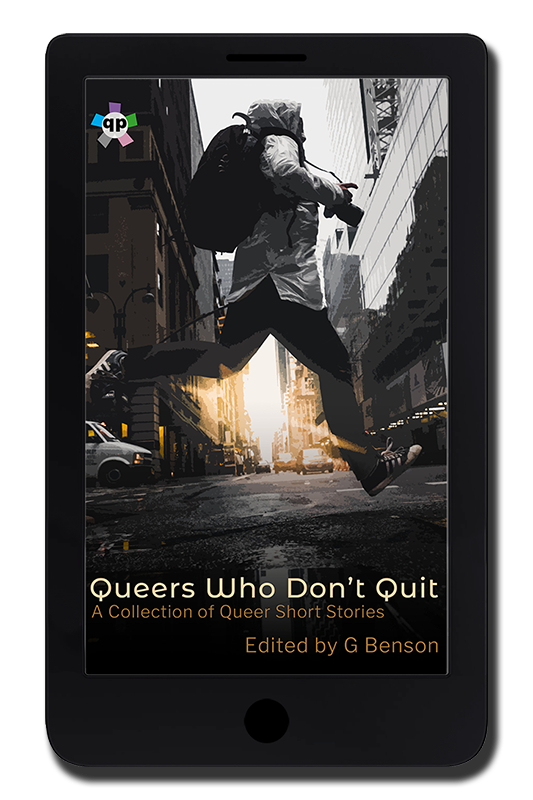 Queers Who Don't Quit is hitting the shelves as queers from across the spectrum stand up and square up in our newest collection of incrediblly queer and just plain incredible short stories!
More info →