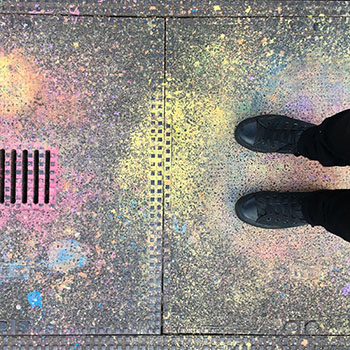 Elias Finley is a young, queer man who wants stories to be as colorful as the real world. He currently lives in Germany. When he is not writing or thinking about what to write, he's playing Dungeons & Dragons with his friends. After all, good stories that make people connect are his passion, no matter if they're written or played.
His first YA novel Mission: Polaroid was published in 2018 in German (sorry, English peeps).
Come say Hi on Instagram: www.instagram.com/eliasfinleyauthor
---
Elias Finley ist ein junger, queerer Mann, der möchte, dass Geschichten genauso farbenfroh sind wie die reale Welt. Zurzeit lebt er in Deutschland. Wenn er nicht schreibt oder darüber nachdenkt, was er schreiben soll, spielt er mit seinen Freund*innen Dungeons & Dragons. Seine Leidenschaft sind einfach alle Geschichten, die Menschen verbinden, geschrieben oder gespielt.
Sein erster Jugendroman "Mission Polaroid" erschein 2018 in Deutsch unter dem Pseudonym Tom Reven.
Sagt Elias Hallo auf Instagram: www.instagram.com/eliasfinleyauthor
---