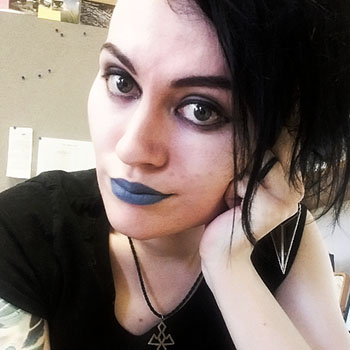 Eden S. French is an award-winning novelist, a graduate researcher at the University of Tasmania, and nothing but trouble. The only thing she enjoys more than writing about queer cyborgs is the certain fact that, someday, she will become one.
Despite being some sort of frightening vegan-lesbian-goth person, she has received a Goldie Award and an Alice B. Lavender Certificate, both for her 2015 debut novel The Diplomat. She currently lives in Hobart, Tasmania with her enchanting artist girlfriend, at least one cat, and a sense of foreboding.
Facebook: www.facebook.com/eden.soph
Twitter: www.twitter.com/edensfrench
Website: www.edenfrench.com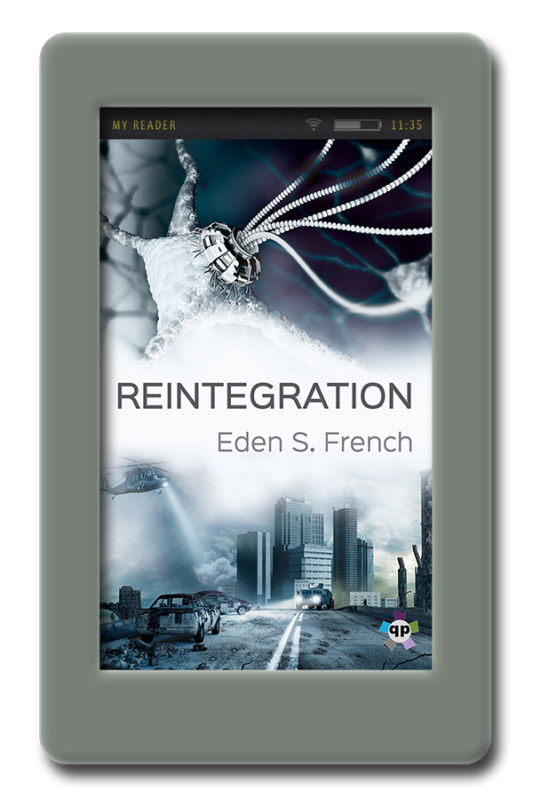 Discover Reintegration, a queer dystopian science fiction novel about a cyborg on the run with technology in her head the creators want back.
More info →