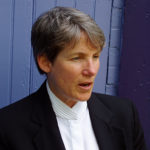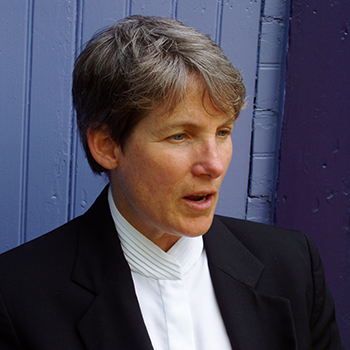 Carolyn Gage and I live on a small island in Maine, in Southwest Harbor.
My favorite guilty pleasure is Playing hooky from work by going hiking.
I toured in a one-woman show about a lesbian Joan of Arc for twenty-two years, so I would have to say Joan is my favorite superhero, dead or alive .
Often my favorite book is the one I am currently reading… and right now that would be Jane Crow: The Life of Pauli Murray.  It's the biography of an amazing African American woman who identified as male in an era before transgendered identities were medically accepted. Against all odds, she persisted in a quest for racial justice and the truth about her identity. A friend of Eleanor Roosevelt's and other movers and shakers in the early years of the civil rights movement, Pauli hitchhiked and rode the rails cross-country in 1937, passing as a male, with her white girlfriend. Mind. Blown.